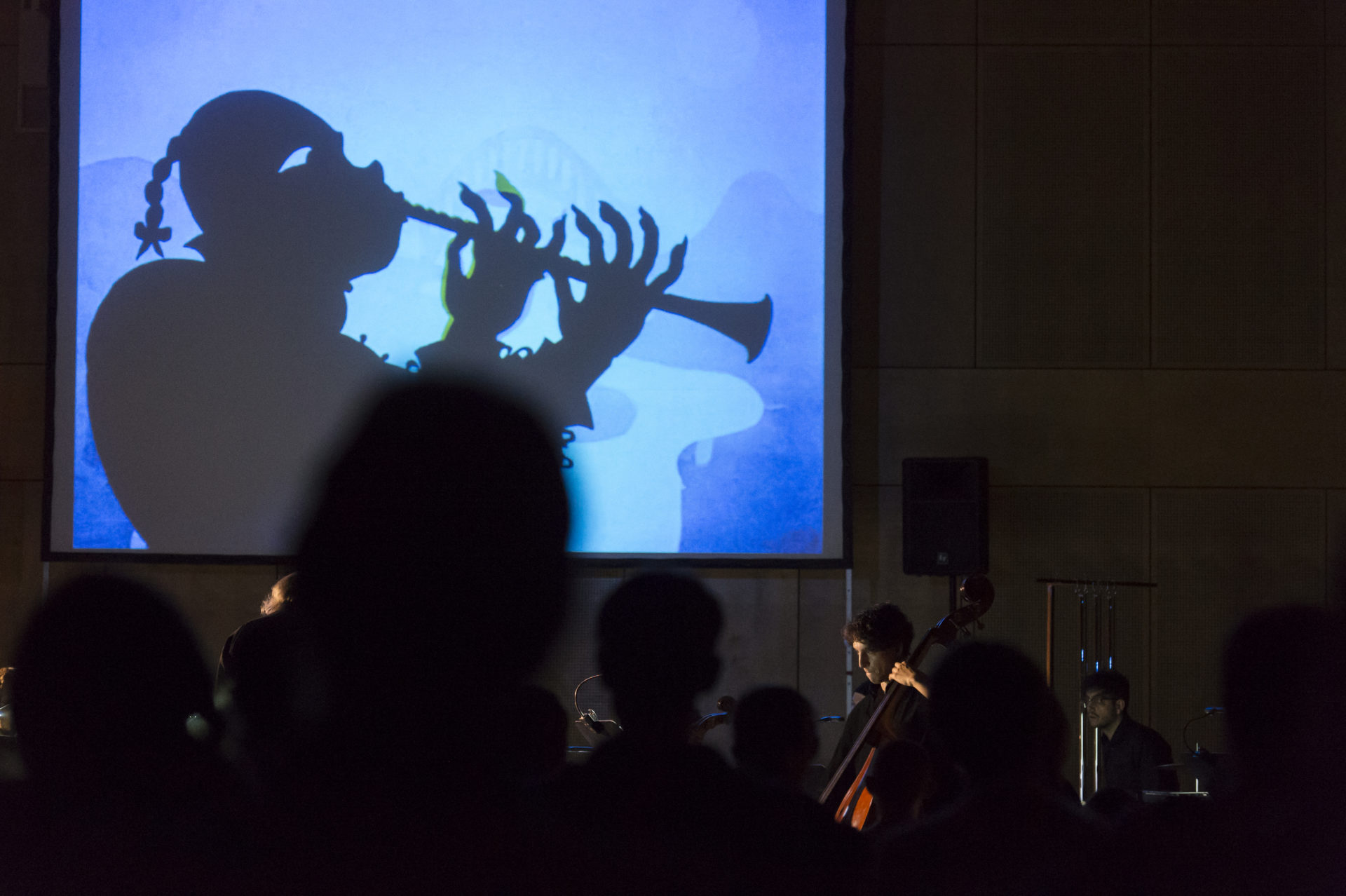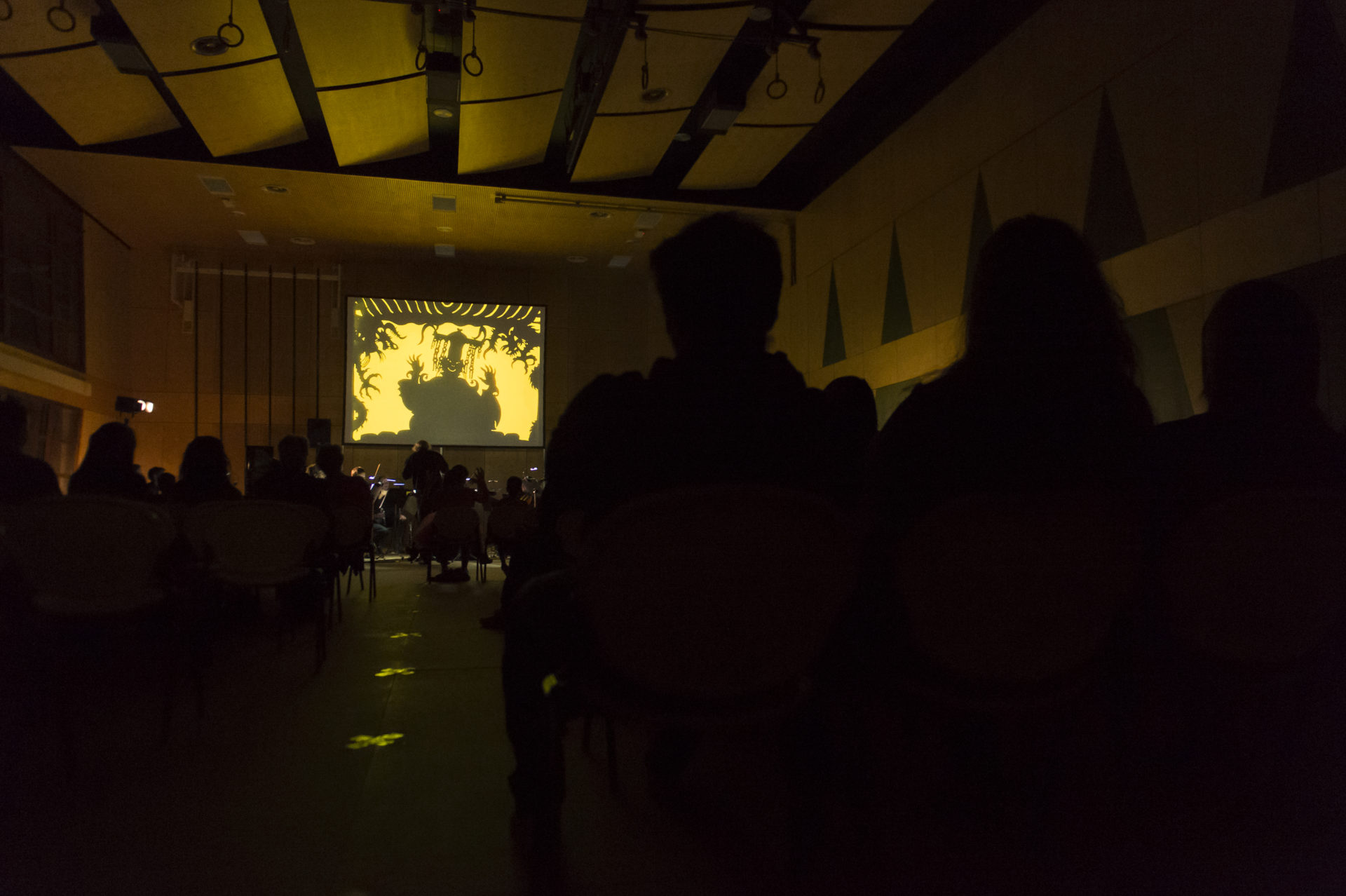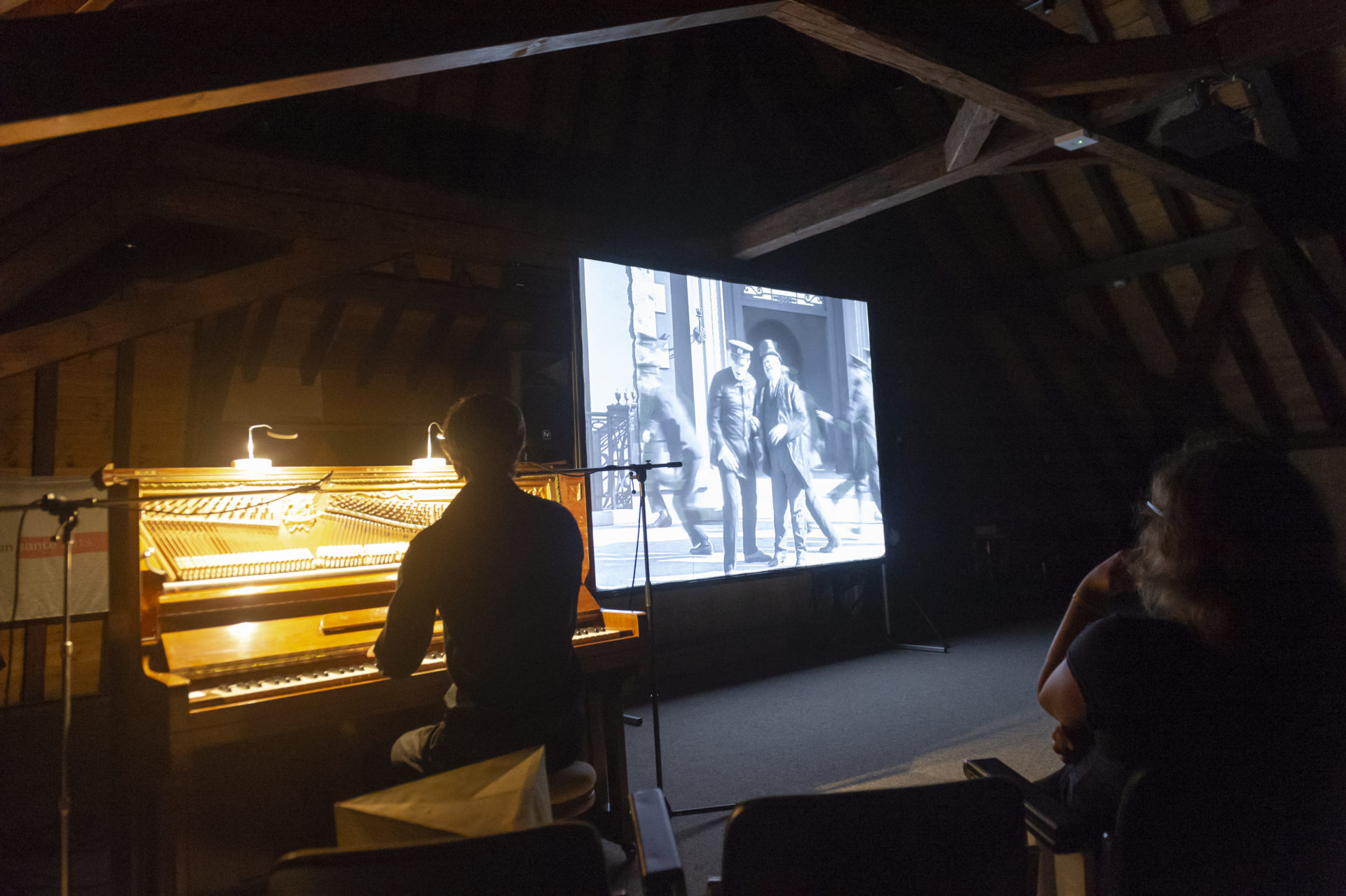 Cinema events
Roadmovie welcomes innovative ideas and cross genre partnerships.
Our association is committed to film and cinema. Therefore we cooperate with a variety of different institutions and people.
Altbüron (LU) and Liddes (VS) enjoyed a special film and music experience in September 2017. 16 musicians from the Collegium Novum Zürich accompanied the live performance of the animated film under the direction of the conductor Johannes Kalitzke by Lotte Reininger from 1926 "The Adventures of Prince Achmed". The local gym hall was transformed into a cinema and concert hall for one evening. Together with the mobile cinema Roadmovie, the ensemble Collegium Novum made the legendary silhouette film of 1926 accessible to a broad population outside the urban centers.